A healthy diet introduces you to good health, regardless of your age. And it becomes more effective when you add the nutrient rich foods or nutrient-dense foods to it. These foods are low in sodium, starches, sugar, bad fats, and high in vitamins, minerals, and few calories. Moreover, your body needs several vitamins and minerals called micronutrients, as they help keep you healthy and nourish your body.
These micronutrients also reduce the risk of chronic diseases. Consuming these micronutrients through nutrient rich food makes sure your body absorbs them properly. So try to eat a wide range of foods to get all the required vitamins and minerals. To help you out, we have brought this guide that will introduce you to the nutrient rich food that you need to add to your diet. It includes everything from seeds, nuts to vegetables and fruits.
Fruits and Vegetables: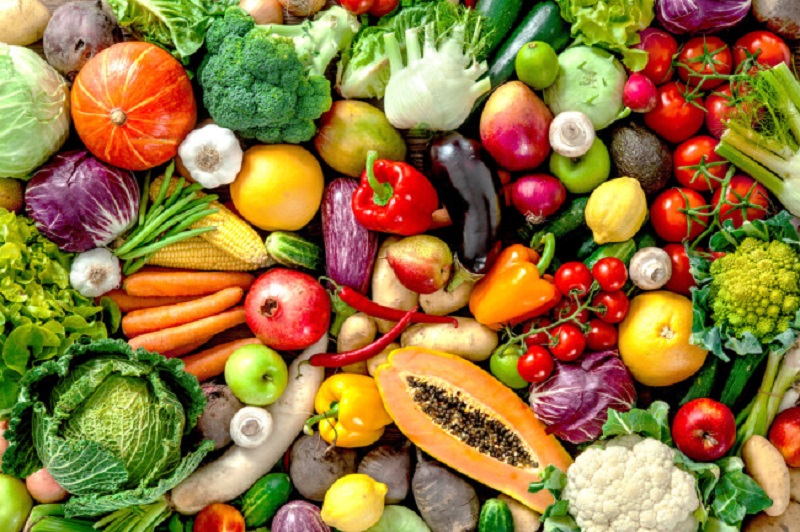 Fruits and vegetables have low amounts of fats. They add different flavours, nutrients, and a variety to your regular diet. So consider looking for colourful fruits and vegetables, especially dark green and orange.
You can include these nutrient rich fruits and vegetables in your diet:
Leafy green vegetables like cabbage, chard, and romaine.
Broccoli, Brussels sprouts, and cauliflower.
Sweet potatoes, squash, carrots, turnips, and pumpkin.
Leafy and dark green vegetables like spinach and kale.
Green beans, snap peas, asparagus, bell peppers.
Apples, mangos, papaya, plums, and bananas.
Citrus fruits like oranges and grapefruits.
Strawberries, blueberries, pomegranates, cherries, and grapes.
Melons, pears, and peaches.
Avocados and tomatoes.
Grains: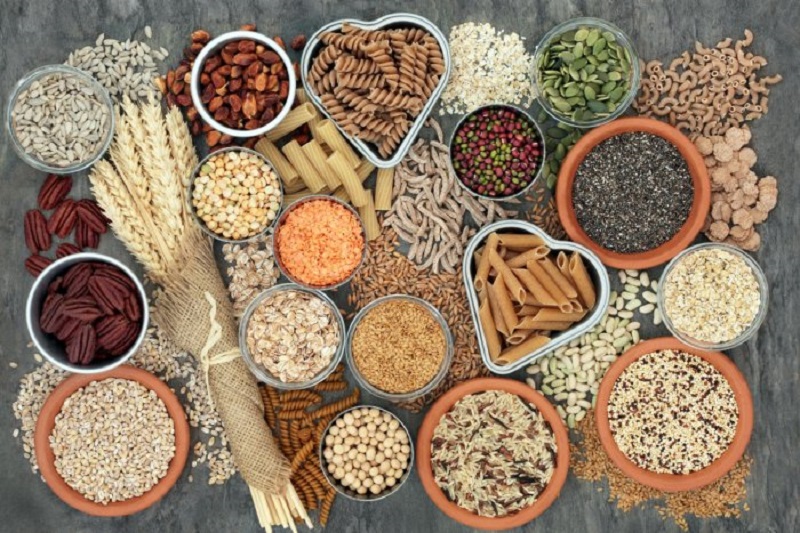 The whole-grain foods are low in fats whereas high in fibre and complex carbohydrates. These foods make you feel full for a longer period and prevent you from overeating. You can get the list of additional whole grain foods through online sources by searching through relevant words such as 'whole oat flour' or 'whole wheat flour.' Most importantly, search for foods that contain at least 3 grams of fibre per serving. Some of the enriched flours have fibre, while some are not nutrient-rich.
You can include these nutrient rich whole grains food in your diet:
Whole-wheat pasta.
Rolled or steel cut oats.
Whole-wheat tortillas.
Brown or wild rice.
Whole-grain (wheat or rye) crackers, rolls, and bread.
Barley, buckwheat, whole corn, quinoa, and cracked wheat.
Meat, fish, poultry, and beans: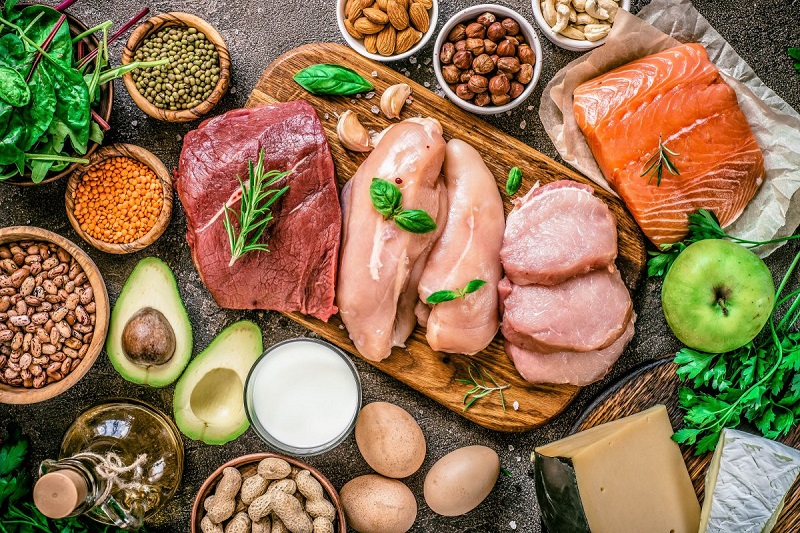 If you are a non-vegetarian, then you have various options in the nutrient rich food to add to your diet. You can include low-fat and lean cuts of meat. While searching for non-veg food, prefer the words 'loin', 'leg,' or 'round' in the recipe names. If you are cooking the non-veg food at home, then consider trimming the inside and outside fat present in it. While cooking these foods, remember that broiling, baking, and roasting are the healthiest ways to prepare them. But limit their intake because even lean cuts contain more fat and cholesterol as compared to other protein sources.
Fish: While buying the shellfish and fresh fish, make sure that they are damp and clear in colour. They should have a clean smell with firm and springy flesh. If you cannot find fresh fish in the market, then consider buying the frozen or low-salt canned fish. Wild-caught oily fish like salmon, mackerel, tuna, and sardines are the best sources of omega-3 fatty acids. To prepare fish, poaching, steaming, baking, and broiling are the healthiest ways.
Poultry: The most nutritious part of the chicken is its breast. It is high in protein and low in fat. But remember to remove the outside fat and skin before cooking chicken. The healthiest ways to prepare poultry are baking, broiling, grilling, and roasting.
Beans and non-meat sources: There are several beans and non-meat sources that are rich in nutrients. They can include seeds, peanut butter, and other nuts.
You can include these nutrient rich foods in your diet:
Turkey bacon.
Ground chicken or turkey.
Haddock and other white fish.
Wild-caught salmon and other oily fish.
Wild-caught tuna (fresh or canned).
Shrimp, scallops, mussels, and lobster (without added fat).
Seeds, nuts, and nut butter.
Legumes like lentils, chickpeas, and beans.
Dairy products: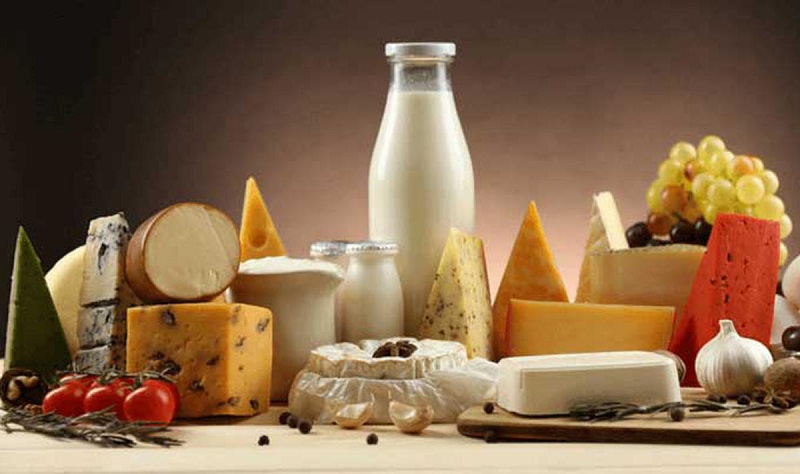 When it comes to dairy products, you can choose low-fat milk, enriched milk, or skim milk substitutes. You can also try replacing cream with evaporated skim milk in coffee or other recipes. Also, consider consuming low-fat or fat-free cheese products.
You can include these nutrient rich dairy foods in your diet:
Have skim ricotta cheese instead of cream cheese.
Low-fat, nut, skim, or enriched milk, like rice or soy.
String cheese.
Low-fat cottage cheese.
Plain non-fat yogurt instead of sour cream.
Seeds and Nuts: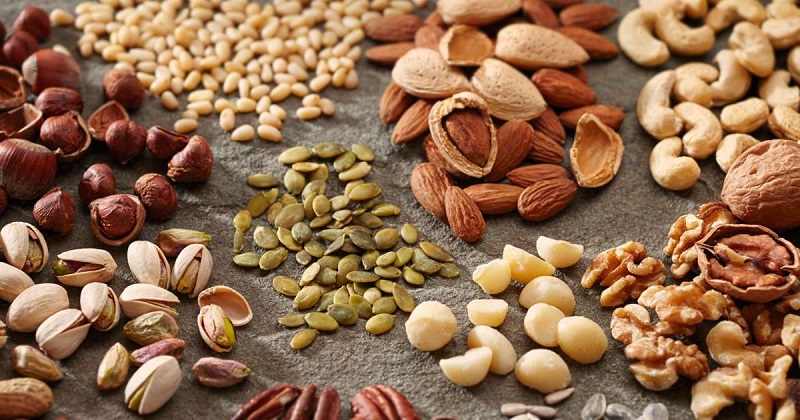 Although the seeds and nuts are high in fats and calories, they may help you lose weight. These foods are filling, crunchy, and loaded with essential nutrients like magnesium and vitamin E that most people don't get enough of. Moreover, these foods don't require much preparation and are easy to add to your diet.
You can include these nutrient rich seeds and nuts in your diet:
Chia seeds.
Almonds.
Coconuts and coconut oil.
Extra virgin olive oil.
Macadamia nuts.
Walnuts.
Butter from grass-fed cows.
Nowadays, many fats and oils are marketed as health foods. Some of them are also a source of saturated fats, which were previously demonized.
Questions to ask your doctor or a nutritionist: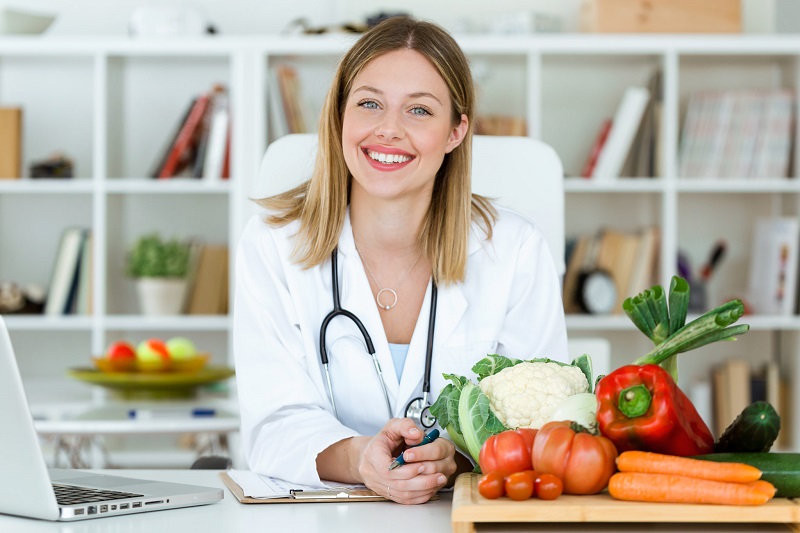 How can I know that I am consuming enough nutrient-rich foods if I'm not following any strict diet?
How can I know that I am consuming enough nutrient-rich foods if I'm not following any strict diet?
Can I take any additional multivitamins or supplements to increase my nutrient consumption?
Conclusion:
Whether you want to follow a healthy diet or change up your foods, it is easy to add the above listed foods to your everyday routine. Most of these foods are not only delicious but are also packed with antioxidants and vitamins. So make sure you eat these foods and move towards a healthy lifestyle.