Glowing skin is something we all desire, but find it hard to achieve and maintain. One of the easiest ways to a healthy and glowing skin is including fruits in your daily diet. Not only are they super delicious; they also help in cleansing the palette and detoxifying the body.  Coupled with hectic lifestyles, the dust, and pollution, eating your way to wellness is the easiest solution on offer. Some of the fruits, which help us in maintaining and retaining a beautiful and glowing skin, are as follows:
Apples: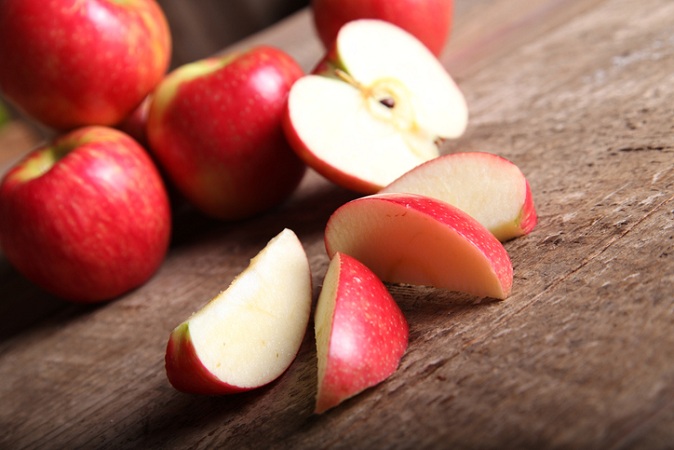 An apple a day keeps the doctor away. This age-old saying adeptly describes this humble fruit. Rich in fiber, malic acid, calcium, magnesium, potassium and vitamins A, C, K, B6, it is also a powerhouse of antioxidants. Apples can be used and consumed on a daily basis in our diets in the following ways:
Eat a well-washed unpeeled apple every day. Its dietary fibers help in easing the bowel movement, resulting in the clear acne free glowing skin.
Apples can be consumed in fun ways by incorporating them in pies and cakes.
For breakfast, chopped apples can be added to the cereal bowl or a bowl of
Apples can also be grated and applied directly to the face for an instant glowing skin. Leave on the mask for 10 minutes and wash it off with warm water. For people having dry skin, honey can be mixed with the apple puree.
Pomegranate: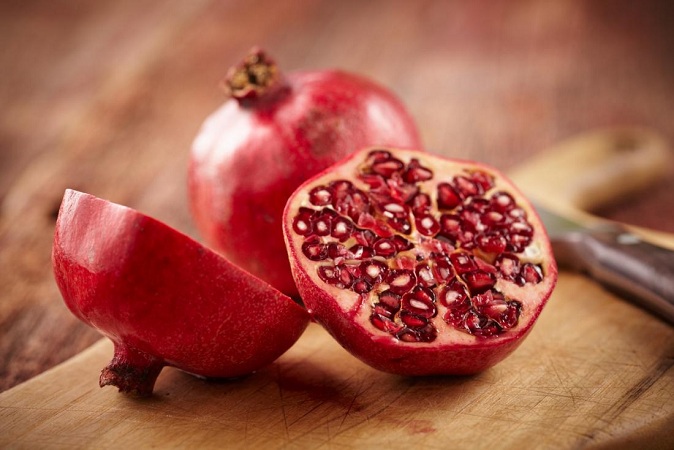 This yummy fruit is full of fiber, folate, potassium, vitamin C and K and proteins. Regular consumption of the seeds helps in fighting damage from sun exposure to UV- A and B. It can be used in the following ways:
It can be consumed as a fruit.
The seeds can be mixed in a bowl of cereals with yogurt or in the custard with other fruits.
Pomegranate juice can be applied to the face and can also be mixed with lemon juice; gram flour and fullers earth to make a face pack for oily skin.
For dry skin, a pack can be made replacing fullers earth with milk or honey.
Banana: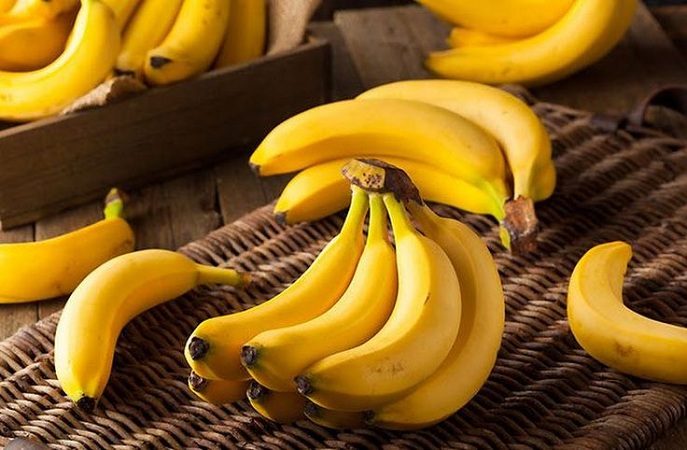 Go Bananas! This fruit is not only the most common fruit found all over the world; it is also a fruit favorite to one and all. Bananas are rich in minerals like iron, potassium, magnesium, calcium; vitamins like riboflavin, B6 and niacin; and in soluble and insoluble fibers. The soluble fibers help in slowing down digestion, making a person feel full and satisfied for a longer period of time. Bananas can be incorporated into the daily diet in the following ways:
Coming in a natural case, this is one fruit that can be carried around in the bag, providing a quick full snack anytime and anywhere.
Banana milkshakes are a great way to start the morning.
They can be mashed and used in making cakes, bread and pies.
They can be chopped and added to ice creams, custards, and yogurt.
For soft and supple skin, apply a mashed banana mask.
Avocado: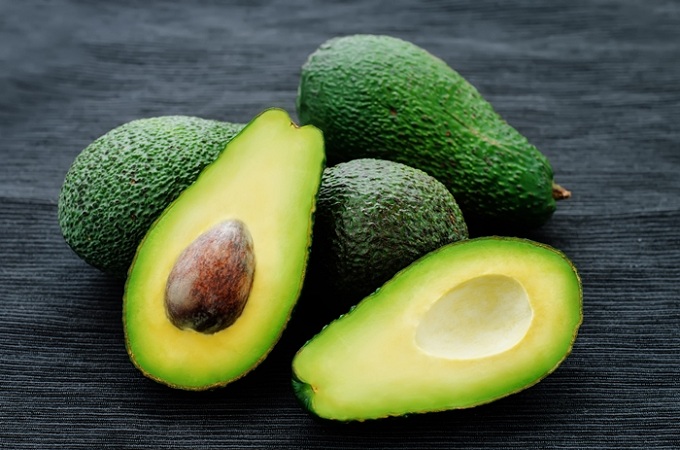 Known as the superfood this innocent looking fruit is loaded with nutrients. It is packed with vitamin B, C, E and K and has more potassium than a banana! It is a rich source of healthy fat and dietary fiber. Beta-carotene found in abundance in avocados helps installing premature aging. Avocados are mostly cultivated in Latin America and therefore are quite expensive to buy all over the world. They can be used in the following ways:
Normally eaten in its raw form, the most popular way of eating avocados is by making a dip of mashed avocados with chopped tomatoes, coriander, chilies and lemon.
Avocado slices can be used in making sandwiches and wraps and as pizza toppings.
Mashed pulp can be used as a facemask also.
Papaya: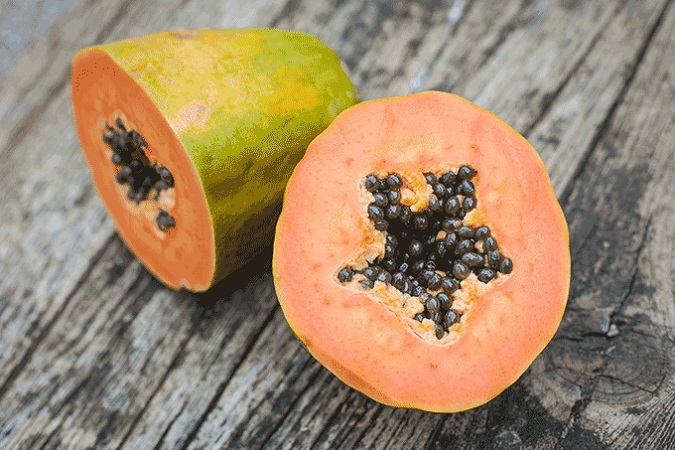 Called the "Fruit of the Angels", this is another fruit that is very easily available. Packed with vitamins A, B, C and K and a host of minerals, this fruit contains 88% water. Papaya aids in digestion thus reducing constipation, which leads to a healthy body internally and glowing skin externally. It can be made a part of our daily routines in various ways:
A bowl of cut papaya can be eaten in the morning or evening to cleanse the internal system.
It can be crushed with some lemon, ice and rock salt to make a smoothie.
The pulp can be applied to the face as a face pack, mixed with honey or almond oil for dry skin and with orange peel and rose water for oily skin.
Watermelon: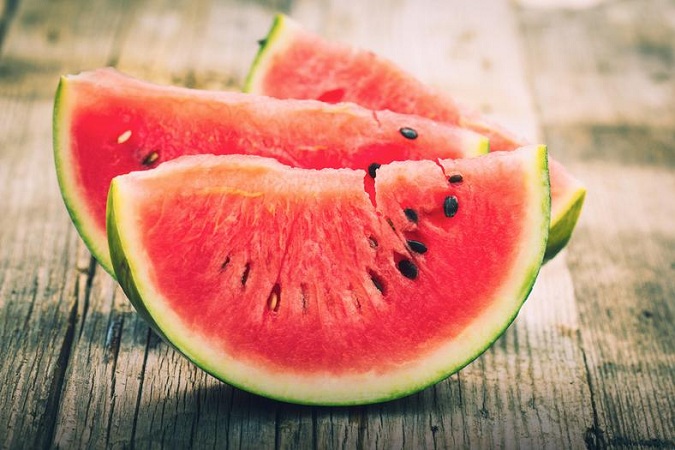 Come summers and this is one fruit that no one can get enough of! Constituting of 92% water, this fat free and cholesterol free fruit helps in flushing out toxins from the system.
Cold cubed watermelons make a great snack on hot summer afternoons.
Watermelon juice mixed with hint of lemon and rock salt makes for a great cooler.
Part watermelon juice, part lime juice and part rose water mixed with fullers' earth (for oily skin) and aloe Vera and honey (for dry skin) make a great face pack.
Cucumber: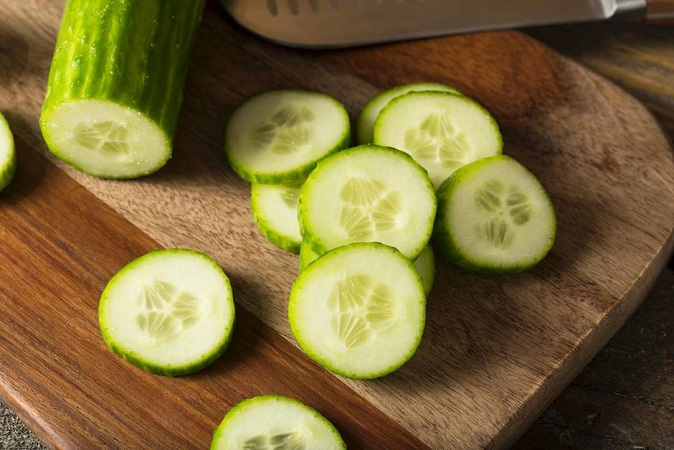 Though a fruit, a cucumber has always been thought of and used as a vegetable. Brimming with 92% water this is another one of the water family that leaves you cool and refreshed in the summer. The water content helps in flushing out toxins from the body, leaving the skin supple and rejuvenated.
Cucumbers are mainly used in salads.
Placing cucumber slices on the eyes helps in revitalizing and relaxing them.
Grated cucumber can be mixed with lime- juice and sugar to make a body scrub.
Pineapple: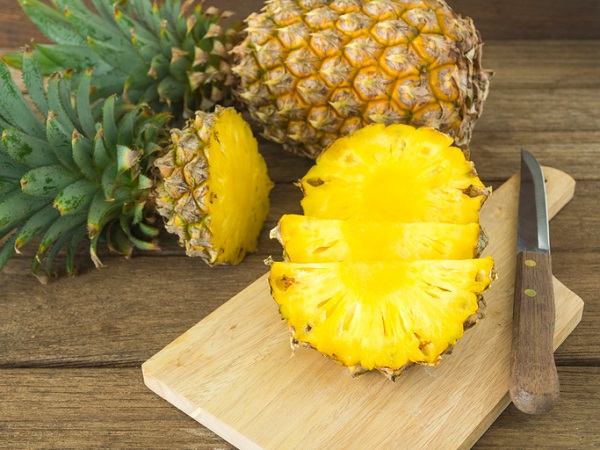 This is one of the few fruits that can be used in making sweet as well as savory foods. The main nutrients available from this fruit are magnesium, dietary fiber, and Vitamin C. Though other vitamins and minerals are present, they form a very small portion of the nutritional value. Bromelain present in the pineapple, has anti-inflammatory properties and is also very helpful in healing wounds and burns when applied directly to the skin. This sweet and tangy fruit can be used in the following ways:
A bowl of cut pineapples is a great way to start the day.
It can be used in baking cakes, pies, jams, cookies as well as pizzas, stews and wraps.
Mix its pulp with a little milk and apply to the skin to dilute the effects of dust and pollution, helping in maintain a wrinkle free skin.
Lemons: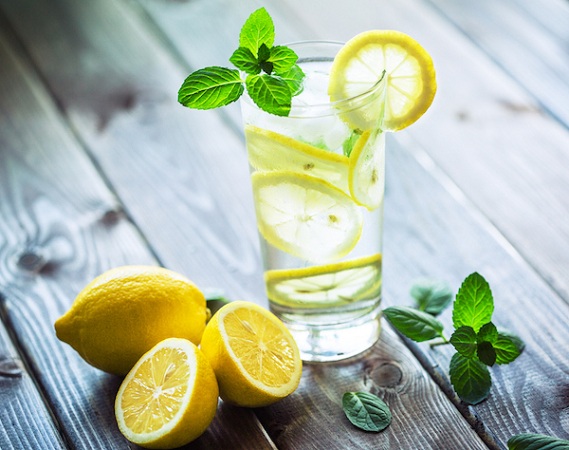 This tiny fruit is packed with loads of Vitamin C. It is a natural bleaching agent, which helps in the evening the skin tone and reducing spots and scars. Lemons can be used for a glowing skin in the following ways:
It is used in both desserts and savory dishes to add that extra zing to the dishes.
A glass of warm water mixed with lemon juice and honey, helps in detoxifying the body if had first thing in the morning.
To reduce pigmentation and scars on oily skin, apply lemon juice mixed with rose water.
For dry skin mix lemon juice with coconut oil and to get rid of dark circles mix equal parts of lemon juice and milk and apply.
Oranges: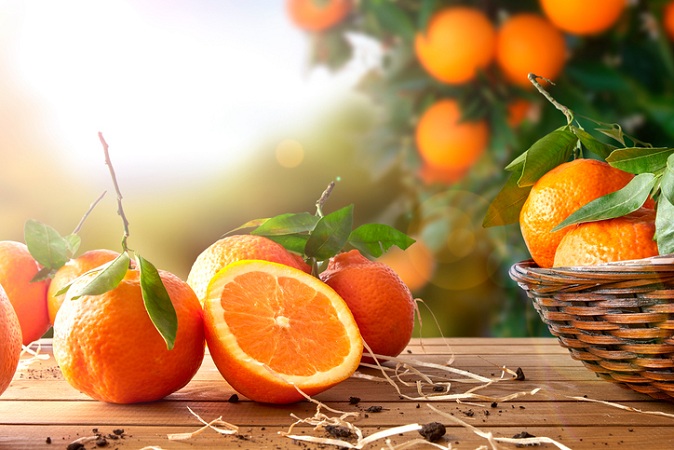 Another member of the citrus family, oranges provide 64% vitamin C of the daily requirement in a 100-gram serving. It is also house to other vitamins and minerals but in smaller quantities. Its sweet and tangy taste leaves one with a very fresh feel on the palette. Some of the ways in which oranges can be used are as follows:
Eating oranges in their fruit form is one of the best ways.
Orange juices are very popular, but one should take care to include the pulp in the juice for optimal benefits.
Orange chocolate cake though sounds very strange is one of the best combinations one can eat. Other than that it can also be used in making cookies, jams, and cakes.
Face packs can be made using orange pulp mixed with lemon juice, turmeric and gram flour (for oily skin) and milk (for dry skin).
Kiwi: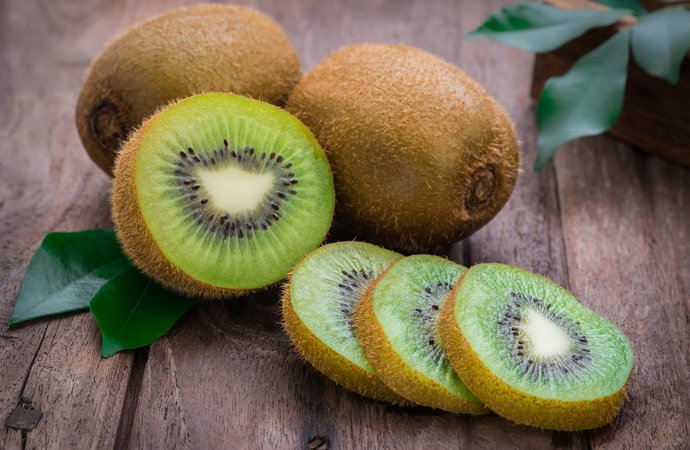 This is as exotic as one can get when you talk about fruits! Loaded with double the amount of Vitamin C any orange or lemon has, Kiwi beats them hands down. Resulting in this it is a powerhouse of antioxidants helping in increasing immunity and reducing inflammation.
Kiwi is a fruit that is seldom cooked. It is at its best when eaten raw.
It is typically used for desserts like pies, fruitcakes and custards.
Mashed pulp can be applied to the skin as a facemask and for instant rejuvenation the pulp can be mixed with a pinch of turmeric.
Goose berry: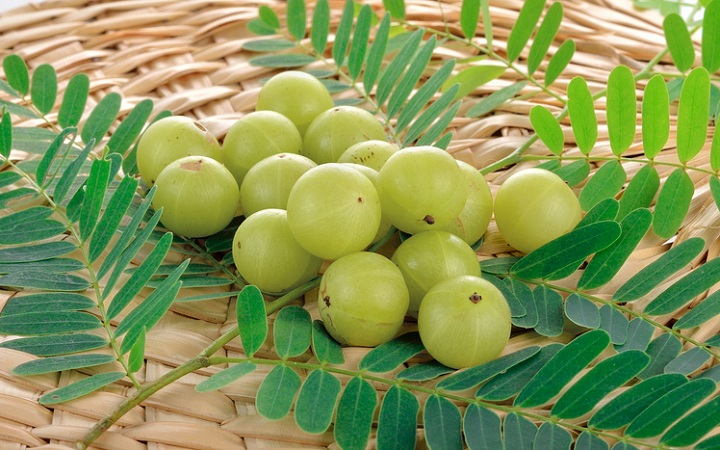 Also known as Amla, this berry is a mix of citrus and water family. It is loaded with vitamin C and has 88% water. Its anti-inflammatory properties coupled with the power of healing wounds makes it a must-have in the kitchens. Since they are extremely sour, they can be used in the following ways:
Boil whole gooseberries in turmeric and salt water. They can be stored and eaten with meals as salads.
They can be cut and used in pickles.
It can be diced and dried in the sun to make candies.
While making any juice, it can be added to add a sour punch to it.
Strawberry: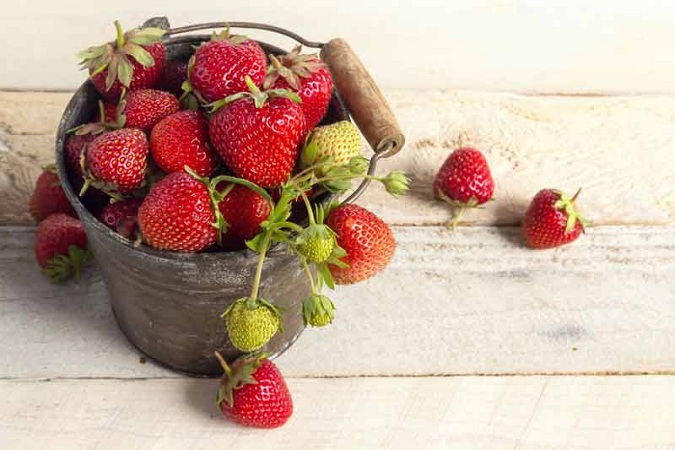 One of the most popular berries around, this romantic fruit not only helps you celebrate life but being a rich source of antioxidants, vitamins and minerals also contribute to our well being. The presence of vitamin C helps in producing collagen, which in turn helps in reducing wrinkles and maintaining a younger skin.
Strawberries are the favorite dessert fruit!
They can be blended with other fruits for making fruit smoothies or milk shakes.
They can be added to cereal bowls or had with yogurt.
Mashed strawberries can be applied to the face for an instant glow.
Grapes: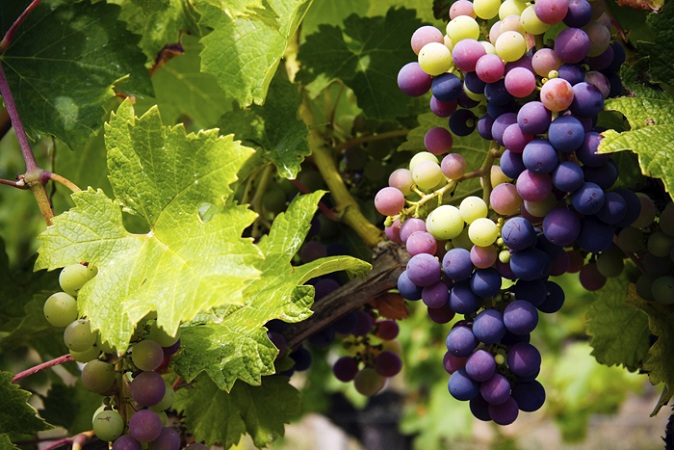 Rich in phytonutrients, vitamins like A, B6, C and K; and minerals, these little Globules are packed with nutrients. The flavonoids help in slowing down aging and the water content helps in keeping the body hydrated.
A bowl of grapes for a great morning or evening snack
Grape juices are another alternative way of having them
They can be added to custards and ice creams
The most popular drink made from grapes is wine!
They can be mashed and applied directly on the skin
Golden Berries: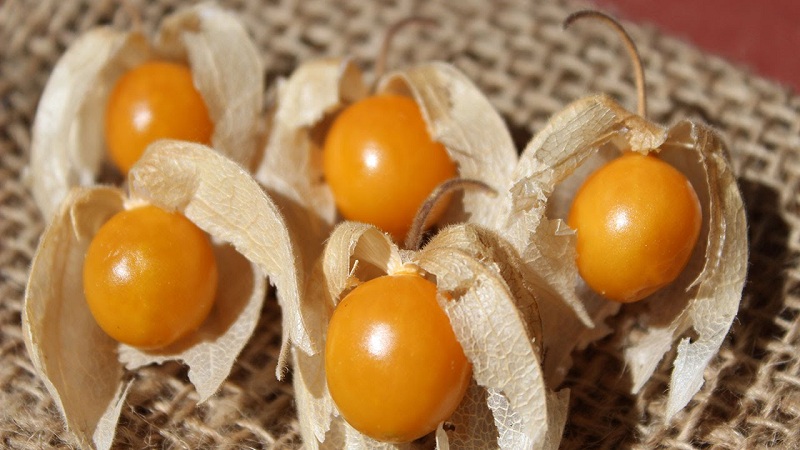 Another lesser-known superfood, though these berries do not have significant amounts of vitamins and minerals, they are packed with polyphenols and carotenoids. These are powerful instruments in maintaining a good health. As they have a sweet and sour taste they are mostly used in making desserts.
Add them to a bowl of salads or fruits
They can be used in preparing cakes, cookies and pies
They can be dried and used as a candy snack
Tomatoes: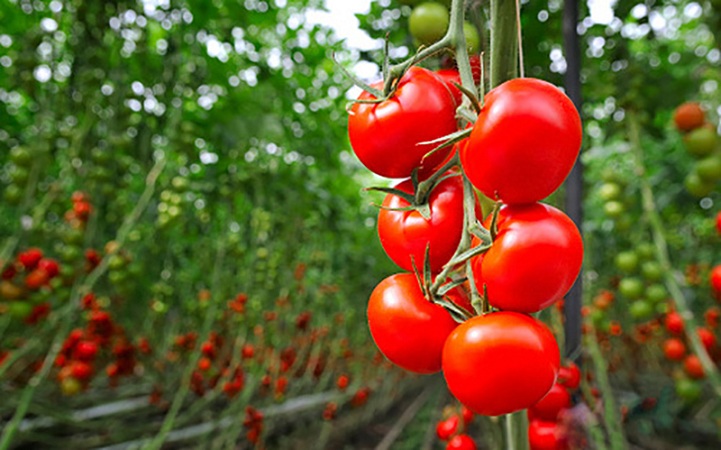 This universal fruit, often mistaken for a vegetable is the most widely used fruit in the whole world. It is full of lycopene and vitamin C apart from other minerals and vitamins. The lycopene makes it a natural sunscreen against harmful UV rays.
The base of most gravies, this is one of the most common ways of using the tomato.
Tomato can be used to make purees and juices.
They can be used in making salads and salsas.
Applying tomato juice directly to the skin can help immediately counter the effects of sunburn.
Cherries: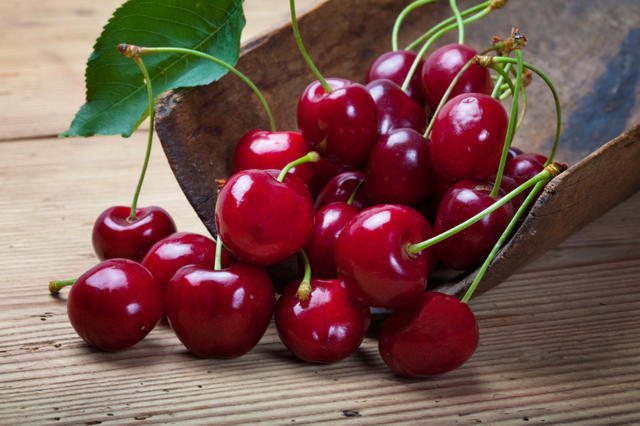 Constituting 82% water with a mix of minerals and vitamins in small quantities, this delicious fruit does not need an invitation to be eaten.
A bowl of cherries is a perfect way to satiate your cravings.
Dried and fresh cherries are used in various cakes and desserts.
Add cherries to yogurt and custards.
Mashed cherry pulp can be used as a facemask.
Muskmelon: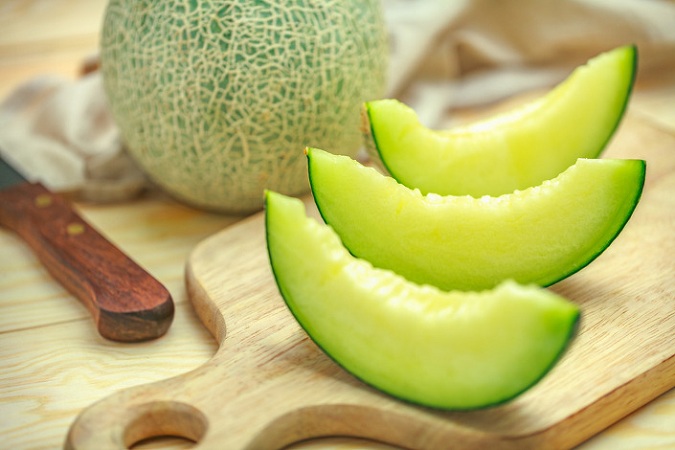 Niacin, potassium, dietary fiber, folic acid, and vitamin A, are few of the nutrients found in Muskmelons. The vitamin A helps in skin repair and growth of new cells. It is especially helpful for people suffering from Psoriasis. Muskmelons can be incorporated into our daily routines in the following ways:
A bowl of cut melons can refresh you at any time instantly.
Melon juice, mixed with a pinch of rock salt and lime makes for a great smoothie.
Mashed pulp can be used as an instant facemask.
Guava: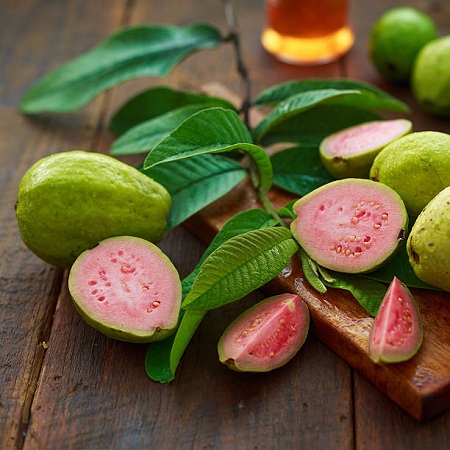 Rich in vitamin C, minerals, carotene and antioxidants, this humble fruit is packed with medicinal properties. Unlike most fruits, a guava can be consumed in different stages of ripeness, depending on personal preference. Rich in lycopene, they also act like natural sunscreens.
Guavas when eaten in their raw form are very beneficial in cleansing the internal system
Guavas can be used in making savory dishes.
Guava juices mixed with a bit of rock salt makes a great smoothie.
Guava pulp can be mixed with an egg yolk to make a face pack. It should be rinsed off with warm water after 10 minutes.
Plums: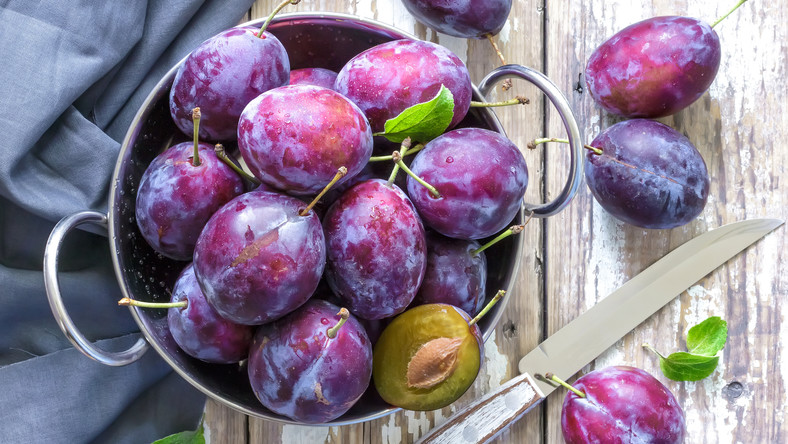 Constituting 87% water, the plum has a mild concentration of other minerals and vitamins. Loaded with natural laxatives they help in easing the bowel movement something that is very important for maintaining good skin.
Plums can be eaten raw or diced and mixed with other cut fruits.
They also make great addition to salads.
Plum juice mixed with rock salt and other fruits makes a great smoothie.
Whatever fruit you like or choose to eat, there is no denying that they are going to improve your skin and overall well being. It is recommended that you must include at least 3 if not 7 fruits in your daily diet plan. It is advisable to avoid eating fruits in the evening; the acidic content is hard for the body to digest in the evening time. So eat your way to good health!