Packing a lunch may be difficult, especially if you want to eat something nutritious and filling. Between getting up early, hitting the gym, and running errands, you may find yourself rushing to put something together at the last minute. A healthy lunch does not have to be expensive. To save money, prepare your lunch at home and bring it to work. If you're looking for some healthy lunch ideas for work, you've come to the right place.
Here are a few of our favorite quick, simple, and tasty recipes. Whether you're in the mood for a light salad or something more hearty, we've got you covered. So get cooking and enjoy a healthy lunch that's sure to keep you energized all day long. Each of the dishes below fits specific criteria, making them ideal for lunch no matter where you are.
Healthy Lunch Ideas For Vegetarians
1. Farro Salad Lunch Box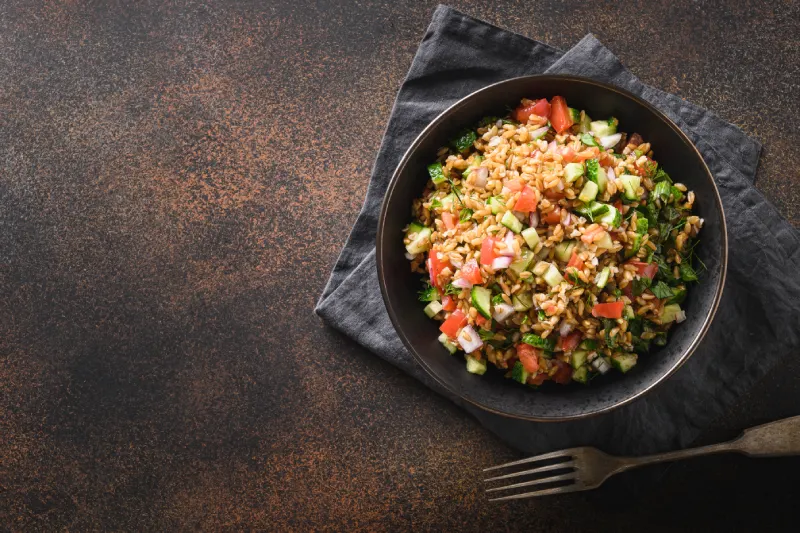 Pre Cooked farro in pouches (found in the rice and grains section of certain big stores) is an excellent item to have on board. It keeps for months in the pantry, reheats in 90 seconds, and may be used in greens, stews, pilafs, and other dishes. If you have the time, you may cook your own farro; you'll need 2 cups for this dish. This salad keeps well for many days, so double the recipe and you'll have supper in the bag for almost the whole week.
2. Buddha Bowls
Buddha bowls are one of the most adaptable meals you can cook, and they're also one of the easiest to prepare. They may be tweaked to suit your preferred protein sources and the freshest veggies in your refrigerator. Rice, quinoa, or other nutritious grains are frequently used as a basis. Two to three veggies and a protein make up the following phase. You can even throw in some hard-boiled eggs! This is the excellent healthy lunch idea for you if you prefer to mix and match based on what you have on hand.
3. Mason Jar Ramen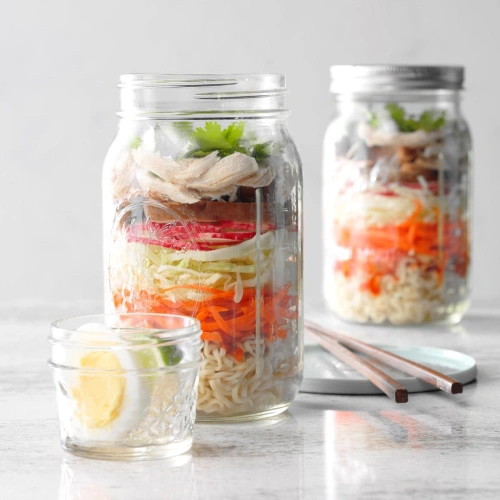 Forget about store-bought ramen, which is bland and high in salt. This handcrafted ramen is kept in mason jars, making it incredibly convenient to grab from the refrigerator before heading to the office. It also contains kimchi, a Korean fermented vegetable that is high in probiotics and aids digestion. This is one of the most convenient and healthy lunch ideas for people who lead hectic lives.
4. Chopped Veggie Grain Bowls with Turmeric Dressing
With only four easy items from your local specialized food store, you can prepare a week's worth of healthy lunch meals in just 10 minutes. We're using pre chopped fresh veggie mix and frozen quinoa to cut down on prep time (which heats in the microwave in under 5 minutes). These crunchy shredded salad dishes are a good source of fiber yet low in fat, making them ideal for calorie-restricted diets.
Healthy Lunch Ideas For Non-Vegetarians
1. Miso Noodle Soup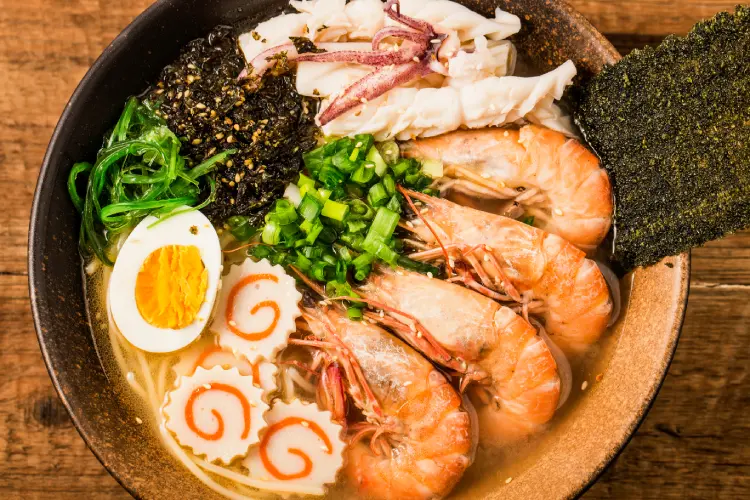 This popular Japanese breakfast recipe is also a quick and nutritious lunch option when served with eggs, pickles, rice, and seafood. It takes only 10 minutes to prepare and has minimal sugar and calorie content. This soup, which is a staff staple, is made with brown rice noodles, mushrooms, and a hard-cooked egg. However, if you choose, you can simply add meat; leftover roast pork would be excellent. This Japanese soup has a somewhat sweet taste from white miso, and this excellent soybean paste is filled with protein, vitamins, and minerals.
2. Coriander Chicken and Rice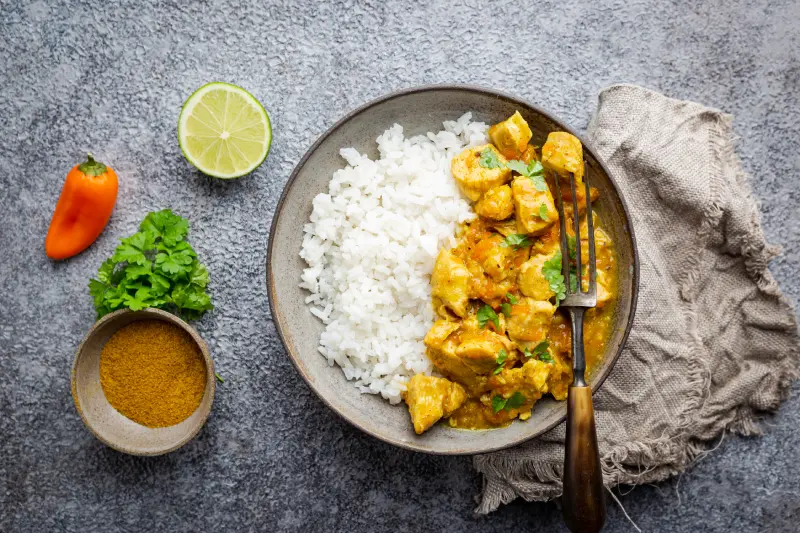 This meal is driven by the delectable street vendor chicken and rice whose aroma will draw you in from across the road. Though this meal may be eaten at room temperature, it tastes best when warmed. Rest assured, the food will last a long time. Everything is just as wonderful after 3 days since everything is so well cooked. When preparing the food, start with the rice; as it cooks, the remainder of the meal will fall into place.
3. Tuna Pan Bagnat
This delightful concoction combines Nicoise salad with a substantial sandwich. Canned tuna is a terrific lunchtime essential, and in this case, splurging on a premium-quality tuna packed in oil is well worth it. This sandwich isn't your average lunchroom cuisine, with hard-boiled eggs, briny nicoise olives, and a lemony vinaigrette.
4. Beef and Barley Soup
To-go meals may be created using homemade curries. They tend to improve with time, so planning ahead saves both time and quality. If preferred, lamb can be substituted for the chuck steak. Chop one pound of boneless leg of lamb into one-inch chunks. To take for lunch, pour hot servings into an airtight box, or warm individual pieces in the microwave as required. With crusty bread, crackers, or pita chips, serve the soup.
5.Chicken Salad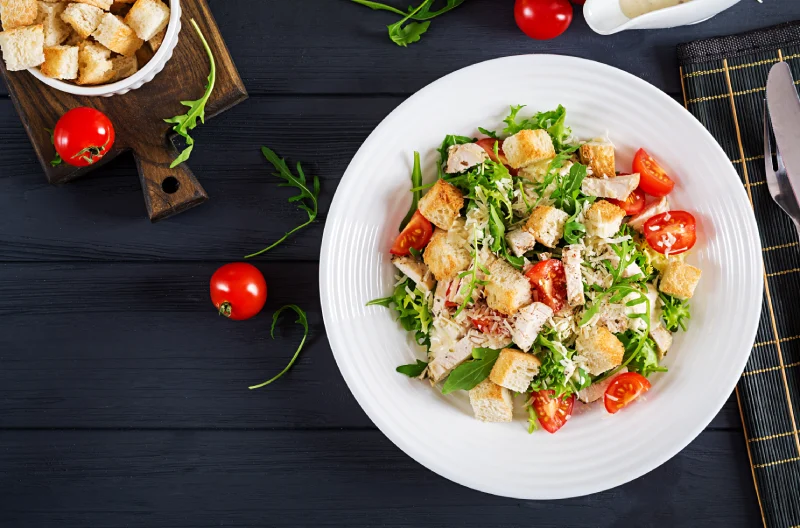 We've omitted the mayo in favor of a lighter, zestier chicken salad. For creaminess, creamy Greek yogurt is mixed with a little olive oil and accented with aromatic lemon zest and woodsy fresh herbs. To inject taste and keep the chicken juicy, simply poach boneless, skinless chicken breasts with bay leaves. To complete off your lunch, include cantaloupe cubes, celery stalks, and goat cheese-stuffed Peppadew peppers.
6. Tuna, Avocado, and Pickled Onion Sandwich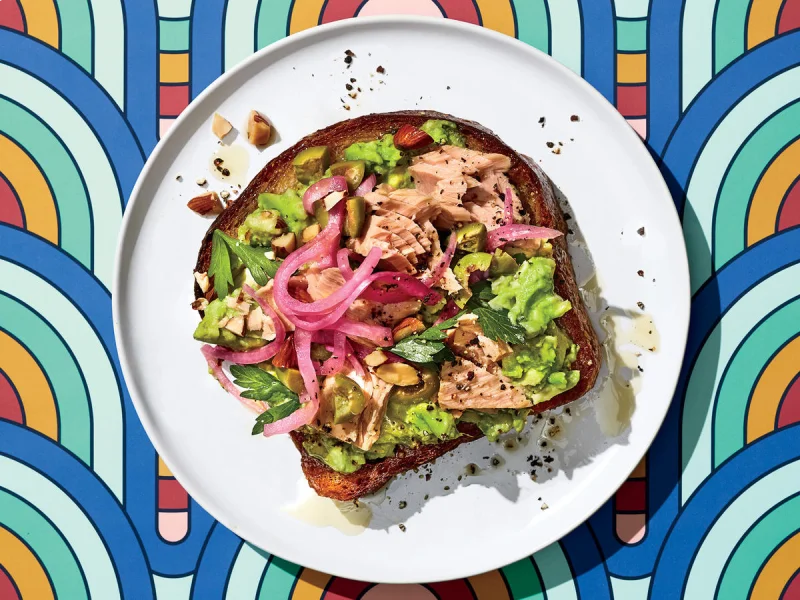 With omega-3 fatty acids in the tuna and monounsaturated fat in the avocado, this sandwich is all about good fats. The first is good for brain function, and the second is good for heart health. Pickled onion, toasted almonds, and salty, pea-green Castelvetrano olives, as well as tuna and avocado, are all delicious combos. You'll need a sturdy sourdough loaf from the bakery section of the shop to keep the mixture going.
7. Spinach Artichoke Turkey Panini
If you like spinach artichoke dipping, you'll enjoy this simple panini. It contains Greek yogurt, which provides additional protein and complements the tastes of the turkey and spinach. Everything comes together to make a hearty sandwich that's a great substitute to the conventional ham sandwich scattered across your coworkers' tables.
8. Spicy Tuna Wrap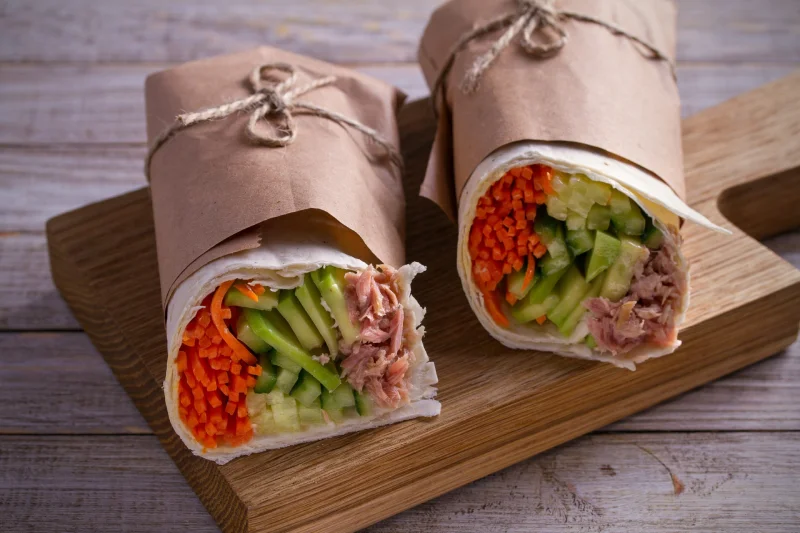 Spicy tuna sushi rolls influenced these tuna wraps. Other greens, such as arugula, lettuce, escarole, or even radish sprouts, would also be delicious in the stuffing. Mix some wasabi into the soy sauce for dunking and garnish with fermented ginger if you want to play off the sushi theme. Combine sliced cucumbers and slivered red onions with rice vinegar, oil, and a touch of salt before serving.
9. Greek Chickpea Salad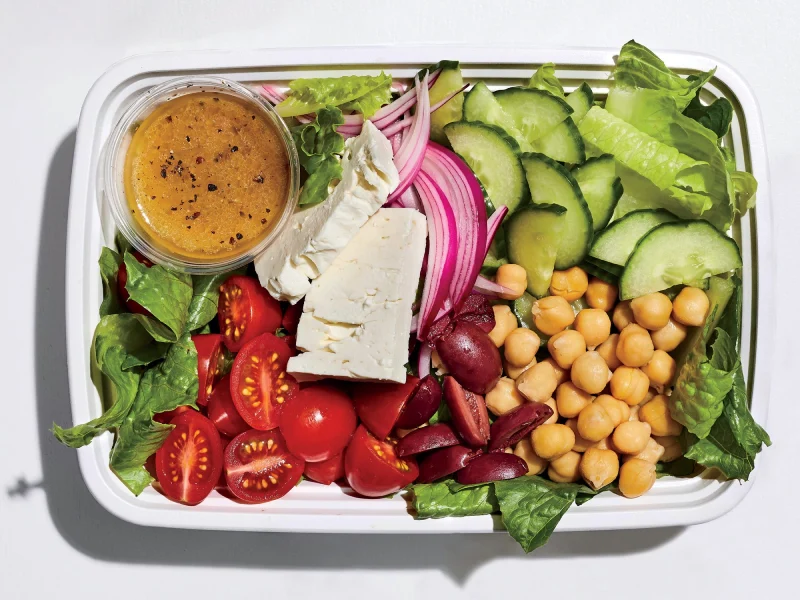 This salad's basis is made out of crunchy, robust romaine lettuce. Even after 3 or 4 days, the tastes are bright, fresh, briny, and herby. Prior to actually preparing the salads, make sure the lettuce is completely dry; moist leaves will rapidly sog out. For a fluffier salad, add 4 ounces cooked chicken breast or shrimp; the chicken will provide 187 calories and 35 gram of protein, while the shrimp will provide 135 calories and 26 gram of protein.
Bottom Line
To conclude, the healthy lunch ideas listed above are the best, since they are high in nutrients, easy to make, and can be readily packed for work. As a result, make sure you pick one and carry it along the very next day.